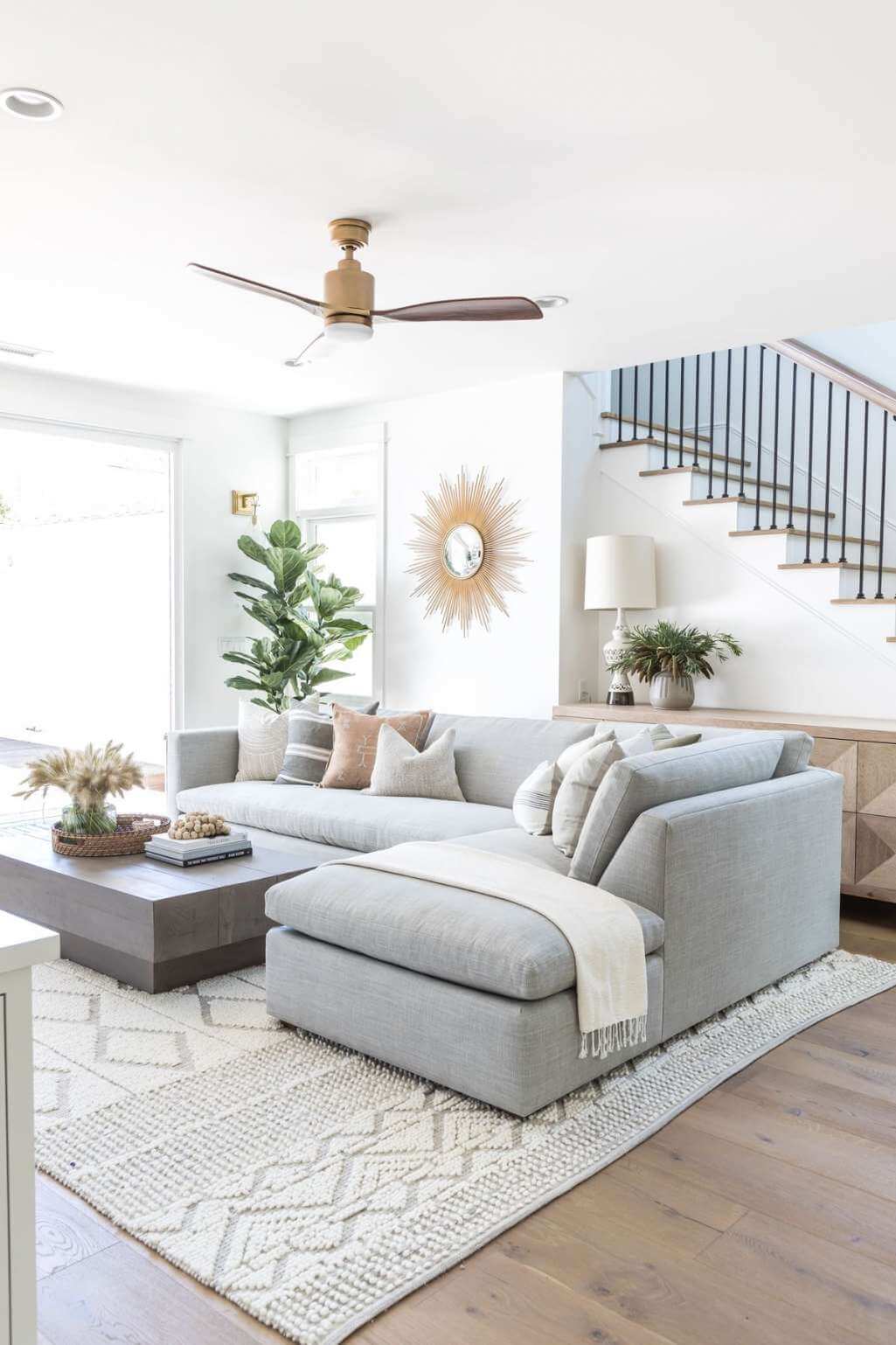 Scandinavian decor has muted colors such as lots of white and minimalist elements. Farmhouse on the other hand is warmer and has natural elements and textures. When these two styles combine, the mixture is in a perfect balance. The first element you can use to instantly achieve a Scandinavian farmhouse look is the use of lots of white combined with wood furniture and floor. The wood furniture and the floor need not have heavy coats of varnish. White can become boring easily, so to balance it, add plants wherever possible to add life to the space.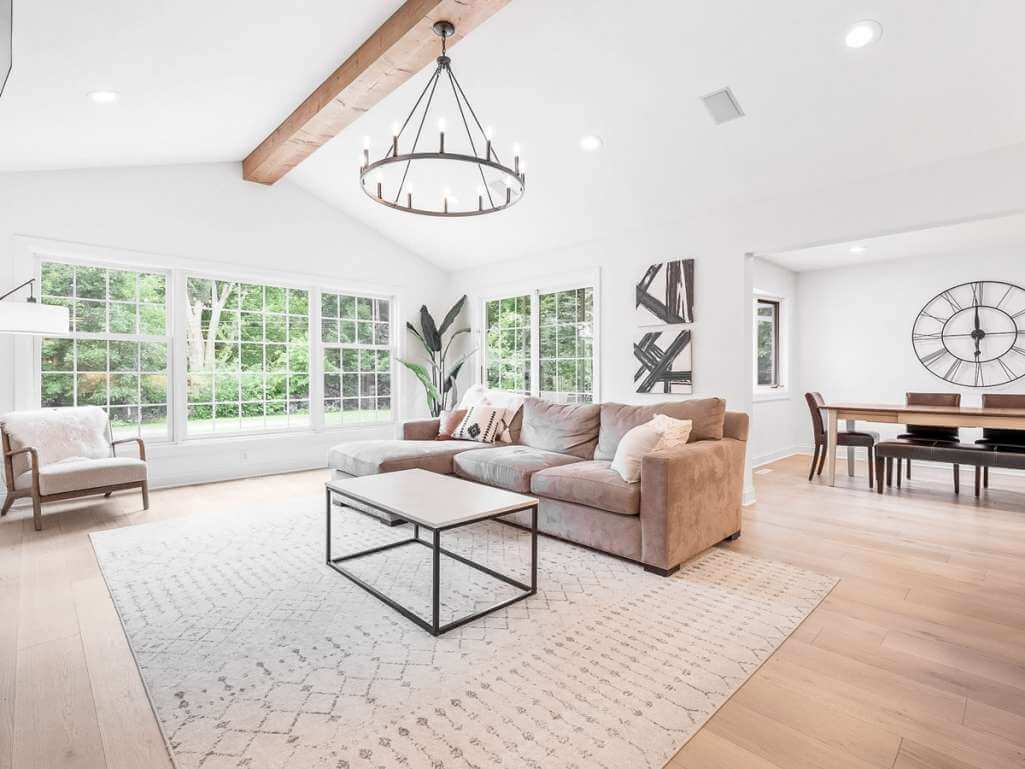 After you have decided the color scheme and the elements to tie in, think about adding textures. Cover the sofa in a neutral comfy velvet and cover the floor with a comfortable rug. Perhaps add some leather seating layered with furry throws to experiment with textures. Scandinavian farmhouse house also feature large windows, usually left bare to invite daylight in. Moreover, since everything is in such lighter tones, black accents are usually used to bring character to the space.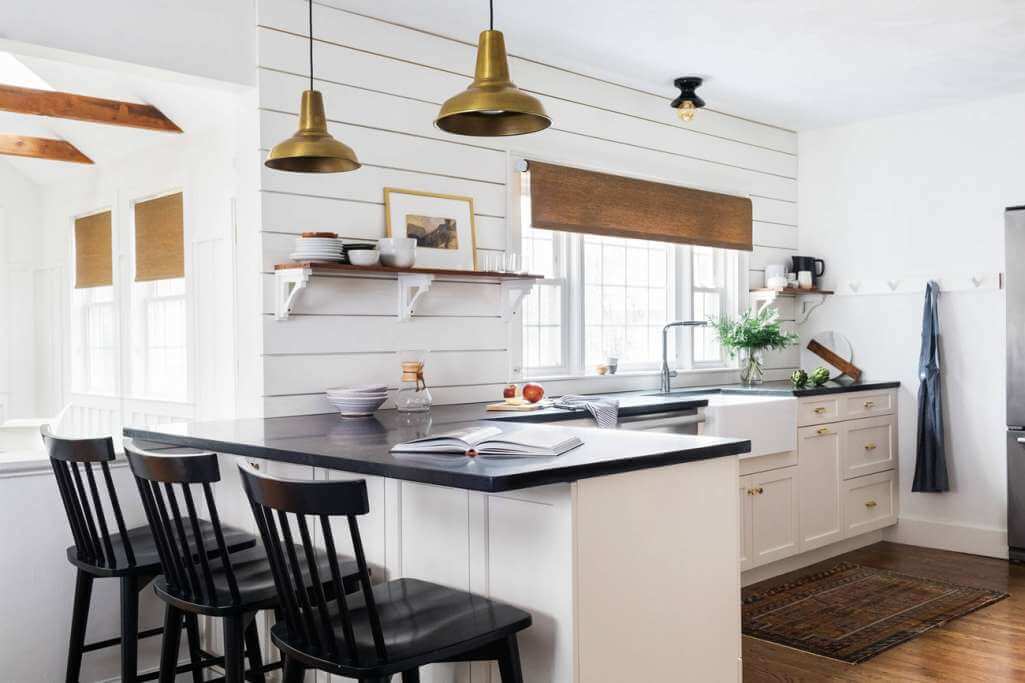 If we talk about a kitchen, some elements such as a farmhouse sink is a must. Keep the rest of the kitchen white, and to bring it to life, go for black countertops. Look for other farmhouse features that you can tie in, such as barn lights, and a ship lap wall.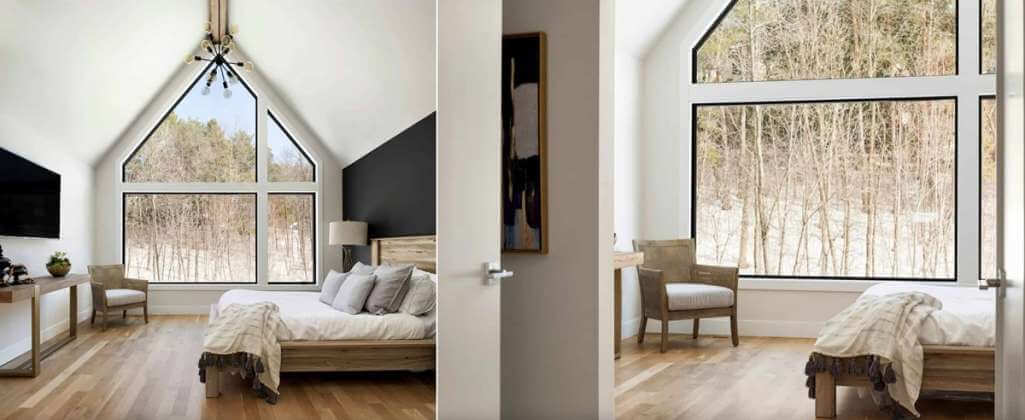 The bedroom again will be lots of white with an unfinished wood bed. To add texture and natural elements, a cane chair would fit in well. If privacy is not an issue, you can keep the window bare. Add black trim to the windows so that the windows can be defined, and the room can get some color.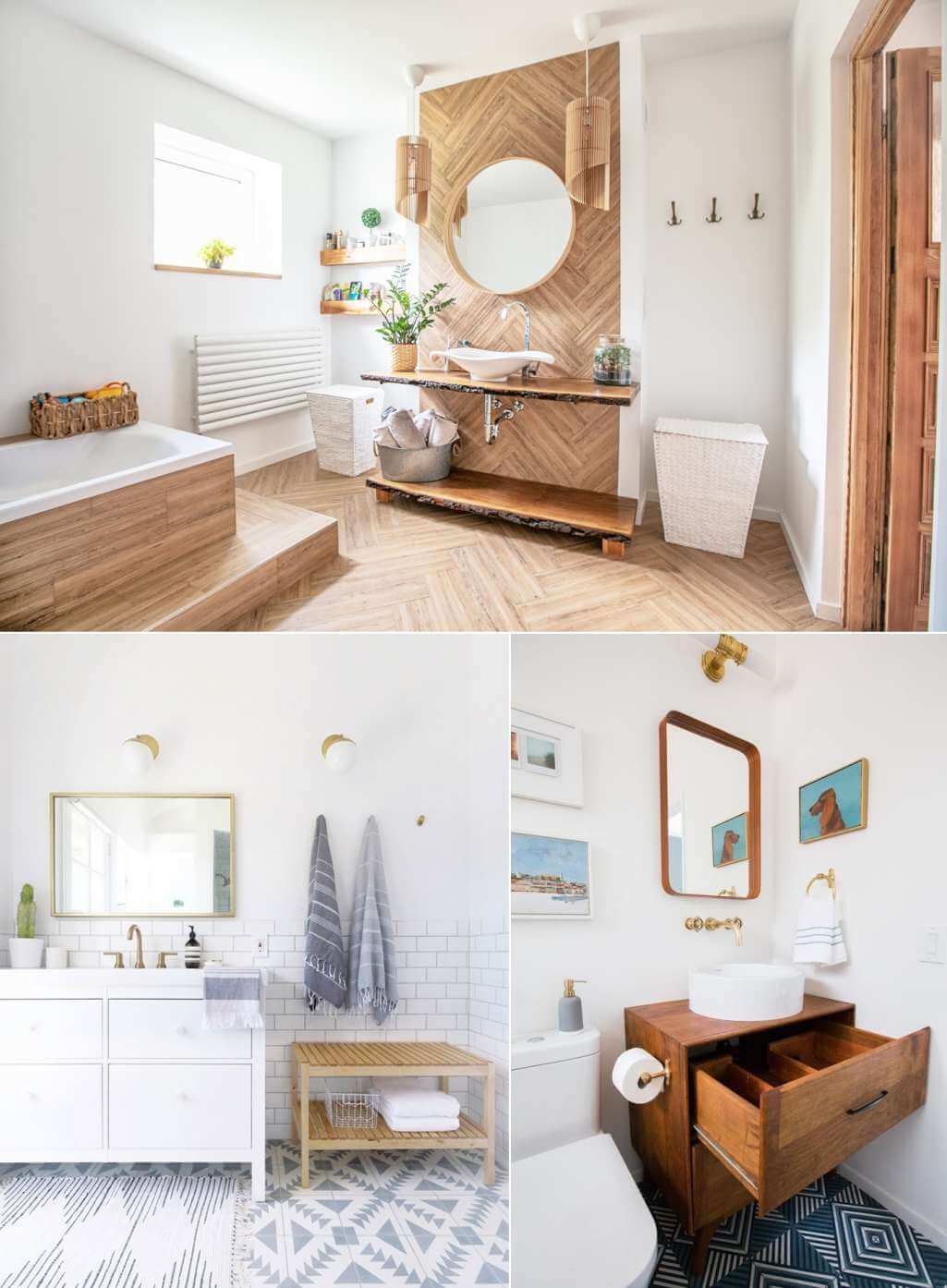 For designing a Scandinavian farmhouse bathroom, you can work with white fittings and wood boards for the Scandinavian part. For the farmhouse part, you can opt for a live edge wood vanity. If the bathroom is small, you can include wood with a mid-century modern vanity. If you are working with an all-white bathroom, you can add floor tiles with Scandinavian patterns. To add texture, roll out a bathroom rug over the tiles.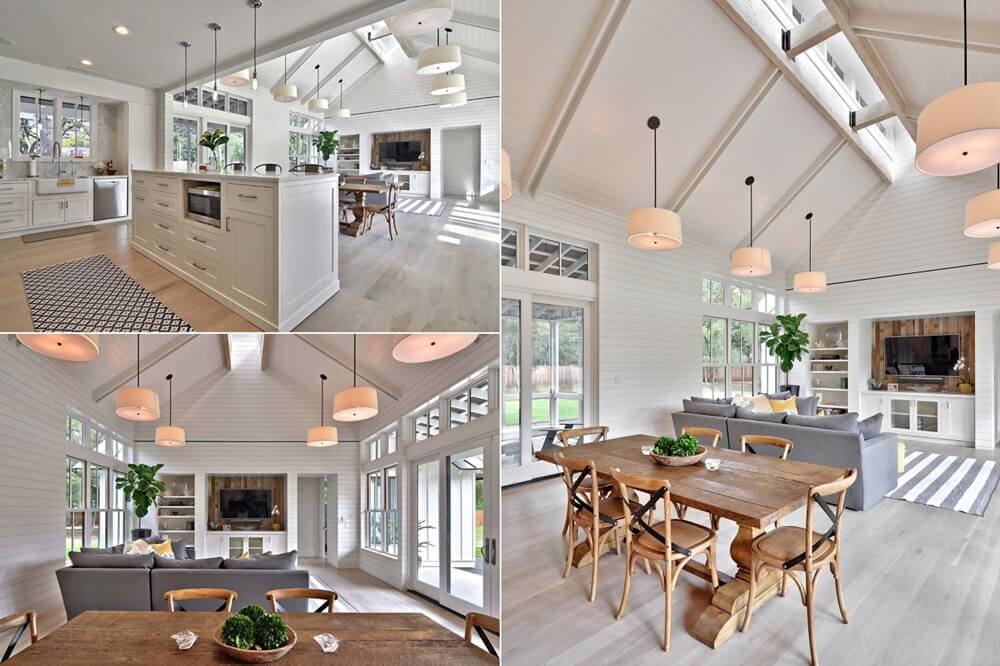 Another great way to merge these two styles is to keep individual spaces in an open plan in the two themes, instead of mixing both into one room. Technically such a home will still be Scandinavian farmhouse themed.